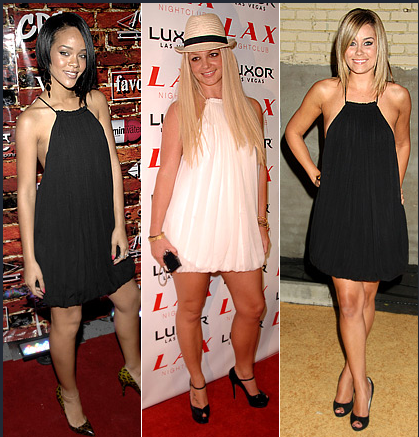 Rihanna wore this chic black 3.1 Phillip Lim mini at Chris Brown's birthday bash in NYC.
Britney Spears recently wore a white version while hosting the opening of LAX Nightclub in Las Vegas.
Lauren Conrad opted for the black verison of this trapeze minidress at an Us Weekly event in Hollywood.


Rihanna, Britney Spears, or Lauren Conrad: who got IT?
[obsessed-hoopla]