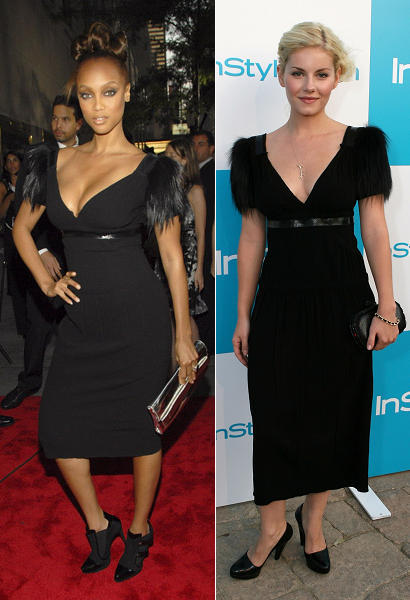 Rocking an usual up 'do, retired supermodel Tyra Banks first wore this black Prada number to the 4th Annual Fashion Rocks concert with a pair of in-demand Fall booties.

Actress Elisha Cuthbert rock the same dress at Instyle Summer soiree back in August with a pair of black pumps.

Tyra Banks vs Elisha Cuthbert: who got IT?

[obsessed-hoopla]