Self-made billionaire fraternal twins
Mary-Kate and Ashley Olsen
made their way out of a Paris Airport en route to London. This of course is besides the point as is all eyes were on the twins' feet! New trend alert?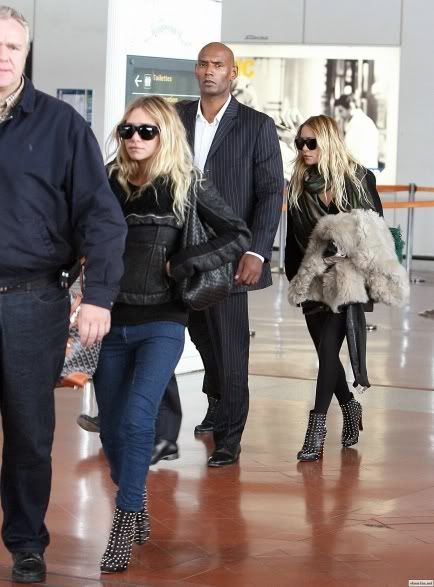 [image via
T&M
]
Let's examine the footwear in question, shall we?
MK and Ash as their fans affectionately called them are wearing
Christian Louboutin Ariella studded boots: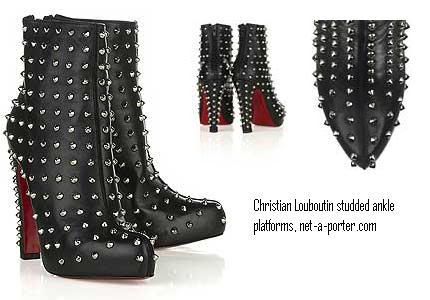 Style Verdict:
For a cool $1,1500.00, you too can rock this black platform leather ankle boots with rocker styled studs! With shoes like these, who needs a bodyguard?!
So I ask you this much, are these
Christian Louboutin
studded boots
practical or impractical fashion trend?

[obsessed-hoopla]