Obsessed-Hoopla
examines
shaky to shaking women and men
in film.
Translation:
The transformation from the so-called 'ugly duckling syndrome' to the stylish confident individual. Simply put, this concept is the typical Hollywood film gimmick but below are just a handful of this thought.
Julia Roberts
-
"Pretty Woman" (1990)
Roberts portrayed a stripper working the elite Hollywood business men crew but by the end of the film Roberts became the confident girlfriend of an affluent business man Richard Gere. Her style went from flashy to classy.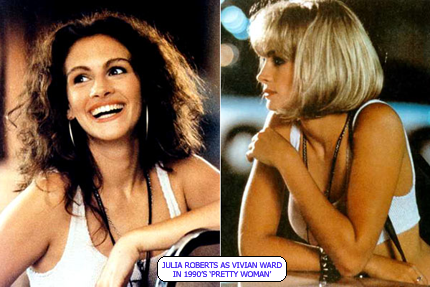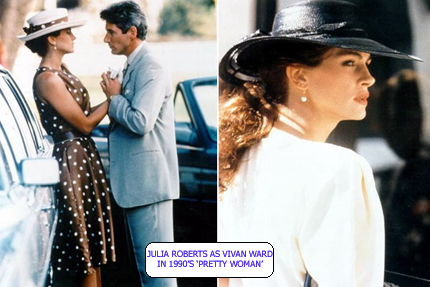 Sanaa Lathan
-
"Love & Basketball" (2000)
Lathan portrayed a tomboy basketball player who hasn't own up to her girly physique but by the time the credits roll on by Lathan is a self-assured young female. Her style went tomboy to grown-up.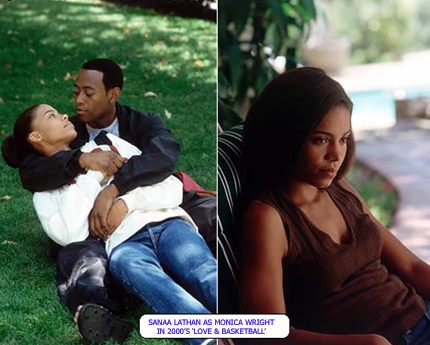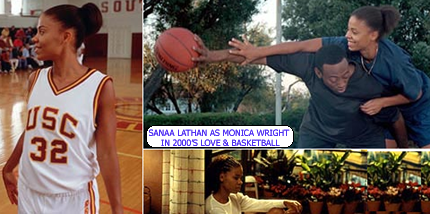 Jennifer Lopez
-
"Maid in Manhattan" (2002)
Lopez portrayed a single mother living in the Bronx who works around the clock as a chambermaid at one of New York City's five star hotels. When the film wraps, Lopez is not only a strong female CEO of her own chambermaid company in which enlists her closest friends as employees but she became the long-time girlfriend of a JFK Jr.-type politican. Her style went from shapeless maid numbers to couture gowns.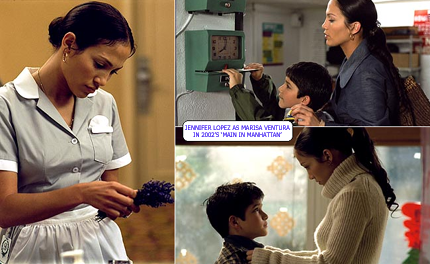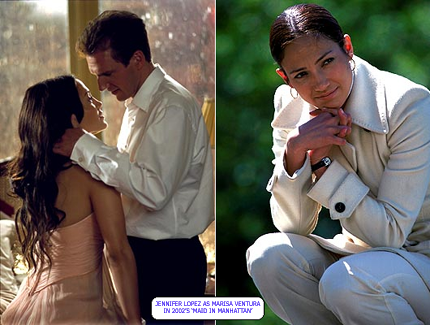 Queen Latifah
-
"The Last Holiday" (2006)
Latifah acts as a sales clerk who has it mad for LL Cool J, a fellow employee, but she never ever acts on her feelings for him. When Latifah takes a much-needed vacation, she transforms into a caring loyal socalite with fine boutique ready clothing. Her hair style went wearing her hair in a tight bun to a wearing it down.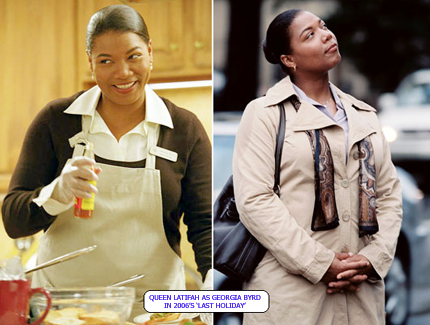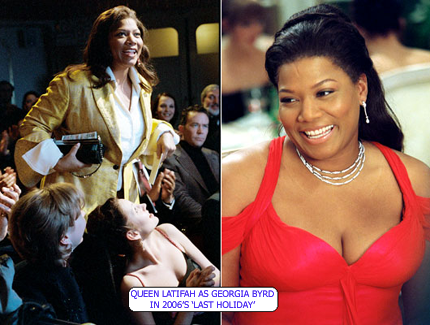 Anne Hathaway
-
"The Princess Diaries" (2001)
Hathaway became the nerdy schoolgirl who was unaware of her royal background. When Hathaway portrays a young princess of a faraway nation, she evokes the facade of a young Julia Roberts. Her style went wearing plaid uniform numbers to fairy-tale princess dresses.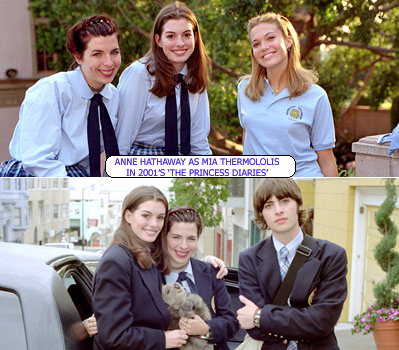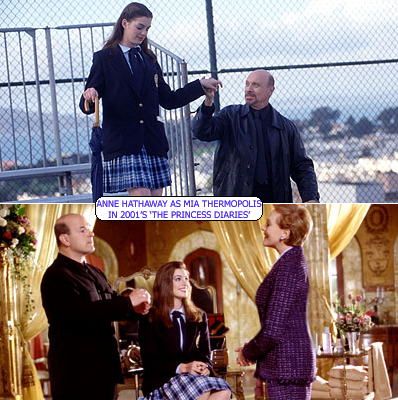 Sandra Bullock
-
"Miss Congeniality" (2000)
Bullock acts as an nonsense street smart FBI agent who has a complicated relationship with Benjamin Pratt. When her job enlists her to be placed undercover, every FBI agent takes notice of the style transformation that became the sophisticated hairspray-spandex mini-wearing Miss Jersey contestant Gracie Hart. Her style went from bushy eyebrows with a sloppy posture to a confident beauty contestant. The undercover scheme did numbers on bringing out Gracie's feminine side.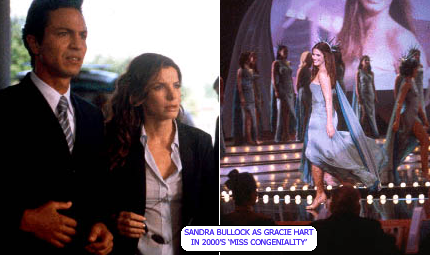 Hollywood also incorporates the men into what I call 'shaky to shaking' style transformation. Here are just two that stuck out in my mind:
Usher
-
"In the Mix" (2005)
Raymond acts a DJ by night and a playboy by day but when he acts as a bodyguard for a loyal friend the females (the friends of the girl he's protecting that is) can't resist his Italian-suit wearing charm.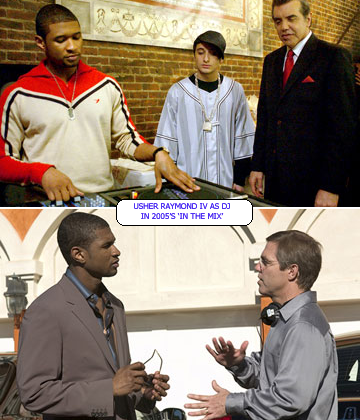 Nick Cannon
-
"Love Don't Cost A Thing" (2003)
Cannon goes from a goofy pool cleaner who has it bad for Christina Milian to a popular kid in his high school class.
Style Verdict:
Each movie mentioned above stressed on wardrobe. Each character in the films went from a shaky wardrobe to a shaking one. To break this thought down further, the shaky to shaking in movies is more so of going from say wallet friendly stores to overpriced designer pieces. All images in this post are via
Yahoo! Movies
. I try my best not to spoil plot details in this run-down, folks!
[obsessed-hoopla]